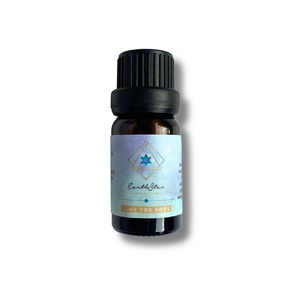 Of the Soul - Pure Essential Oil Diffuser Blend
Regular price $23.00 Sale
A naturally extracted, top quality blend of crystal infused essential oils for your oil diffuser.
Meditation + Focus Support
Connect your mind, body and soul with this awakening, high vibe blend of precious flowers and sweet spices.
Meditation, High Vibration, Focus, Clarity.
Ingredients: Pure essential oils (frankincense, vanilla*, rose*, rosemary, lavender, cinnamon), clear quartz crystal, Reiki energy, love & intention. *3% dilution in jojoba oil
Size: 12ml
To Use: Add a few drops to your oil diffuser or burner and...
Breathe Deeply. Smile. Feel the Universe Within You.
About the key ingredients in this blend:
Frankincense: The powerful vibrational properties of this sacred resin purifies mind and body and acts as energetic protection. It is exceptional for enhancing intuition, grounding and spiritual connection in and out of meditation.
Rose: Resonating with the crown and heart chakras, rose vibrates at a higher frequency than any other oil. It activates expansion of consciousness and promotes a blissful state of being. 
Vanilla: Warm and soothing, yet energising, encouraging happiness and inner peace.
Lavender: Works to balance the third eye chakra, enhancing intuition and awareness while calming the mind and body.
Cinnamon: Cinnamon provides protection, stimulates mental clarity and also can assist in increasing one's psychic or clairvoyant energies.
Rosemary: Rosemary is a highly revered essential oil for spiritual enlightenment. It invigorates the mind, enhances concentration and releases spiritual blocks. 
Clear Quartz: This beautiful white ray stone encourages clarity of thought and purpose to one's heart and mind, stimulating connection to the Higher Self.