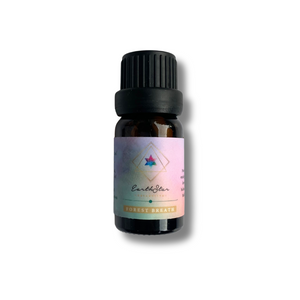 Forest Breath - Pure Essential Oil Diffuser Blend 12ml
Regular price $24.00 Sale
A naturally extracted, top quality blend of essential oils for your oil diffuser.
FOREST BREATH
An antimicrobial, clarifying blend of oils for:
Alleviating sinus and respiratory congestion. Purifying and freshening the air in your home.
Ingredients: Pure essential oils (Australian eucalyptus, peppermint, lavender, sweet birch, balsam fir, rosemary), Reiki energy, love & intention. 
To Use: Add a few drops to your oil diffuser or burner in any room in which you wish to cleanse the air. Add to a bowl of hot, steaming water and breathe in deeply to help to alleviate cold and flu symptoms and open air passages.